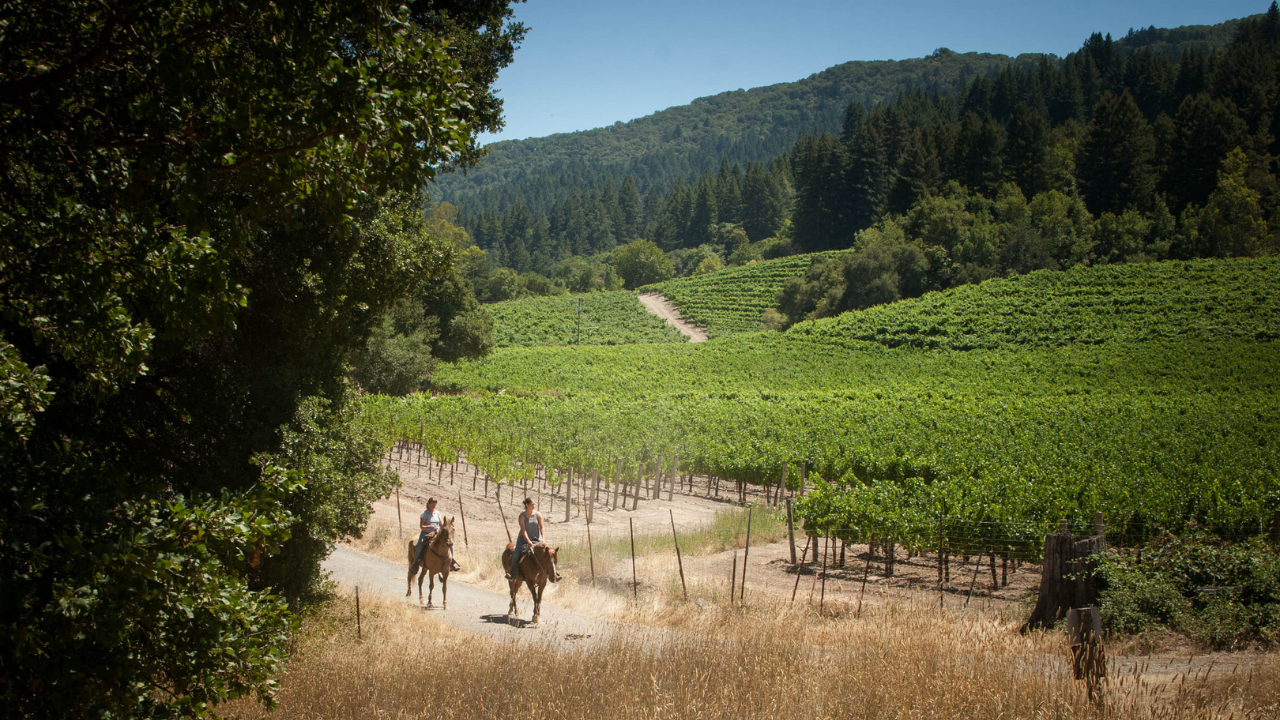 Summer Fun & Things To Do This July in Sonoma County
Welcome to July!  Can you believe we're already in the thick of summer in Sonoma County? I'm loving the blue skies and a healthy dose of sunshine, however the summer months can be a busy time.
Our calendars fill up fast with vacation plans, a plethora of new outdoor events to attend and additional time spent working on the house and in the garden.
It's important to remember to slow down and literally "smell the roses." Enjoy the longer days, savor a glass of wine and carve out time to reflect on our goals for the year.
How are we progressing? How do we feel? What's working and what's not?
If real estate is a goal that's on your mind, you're not alone! This year has been a change of pace for both buyers and sellers. Many have put their plans on hold as they wait out the interest rate hikes and rising home prices.
Keep reading below for more on how our housing market is performing and a list of ways to enjoy summer in Sonoma County!
If you're thinking about making a move, please reach out to me! I'd love to help you consider all the options and come up with a plan that makes financial sense and supports the life you are trying to build.
P.S. – Know someone who needs to buy or sell elsewhere in North America? I'm connected to great agents in the US and Canada and would love to get them connected with a real estate agent in their new city. 
With the California real estate market being down approximately 30-45% in volume, it's not surprising that the spring and early summer market did not experience the typical rush of homes coming to market. The lack of inventory is having the side effect of keeping home values from dropping here in Sonoma County with the May Median Sales Price at $827,000, which is flat compared to last month and this same time last year. Click the link below to view whats happening in Sonoma County real estate.
NBC's "Today" show came to Sonoma County! Congrats to my dear friend and local business owner, Adelle Stoll, on being featured on their local food and fashion segment. I have shopped at Adelle's store in Healdsburg and can tell you the quality of materials, vibrant colors and thoughtful choices she makes with every design are amazing. Pictures do not do it justice! If you're in need of a special gift or want to treat yourself, go check her out. 
It is lavender time in Sonoma County. Click through the gallery put together by Sonoma Magazine for some of the best ways to enjoy the fragrant flower this month and throughout the year. They've also included lavender-inspired recipes from Chef Sondra Bernstein of the Girl and the Fig restaurant in Sonoma. 
Abundant rains have set the stage for some spectacular hikes in Sonoma County. Here are a few to try this month.
📍Pepperwood Preserve in Santa Rosa
📍Jack London State Historic Park in Glen Ellen
📍Phillips Gulch at Salt Point State Park
📍Stengel Beach at The Sea Ranch
📍Wildflower Loop in Jenner Headlands Preserve
It's the joy of summer, when fresh fruit not only flourishes but can be savored right from the garden at roadside stands or from u-pick farms. Then, as the beloved Gravenstein ripens in late July, you can pick apples in and around Sebastopol. Here are a few favorite spots for picking berries, apples and other produce.

It's road trip season! Summer is here which means many of us will be hitting the road and exploring our beautiful country. here are some hidden gems to add to your summer bucket list.